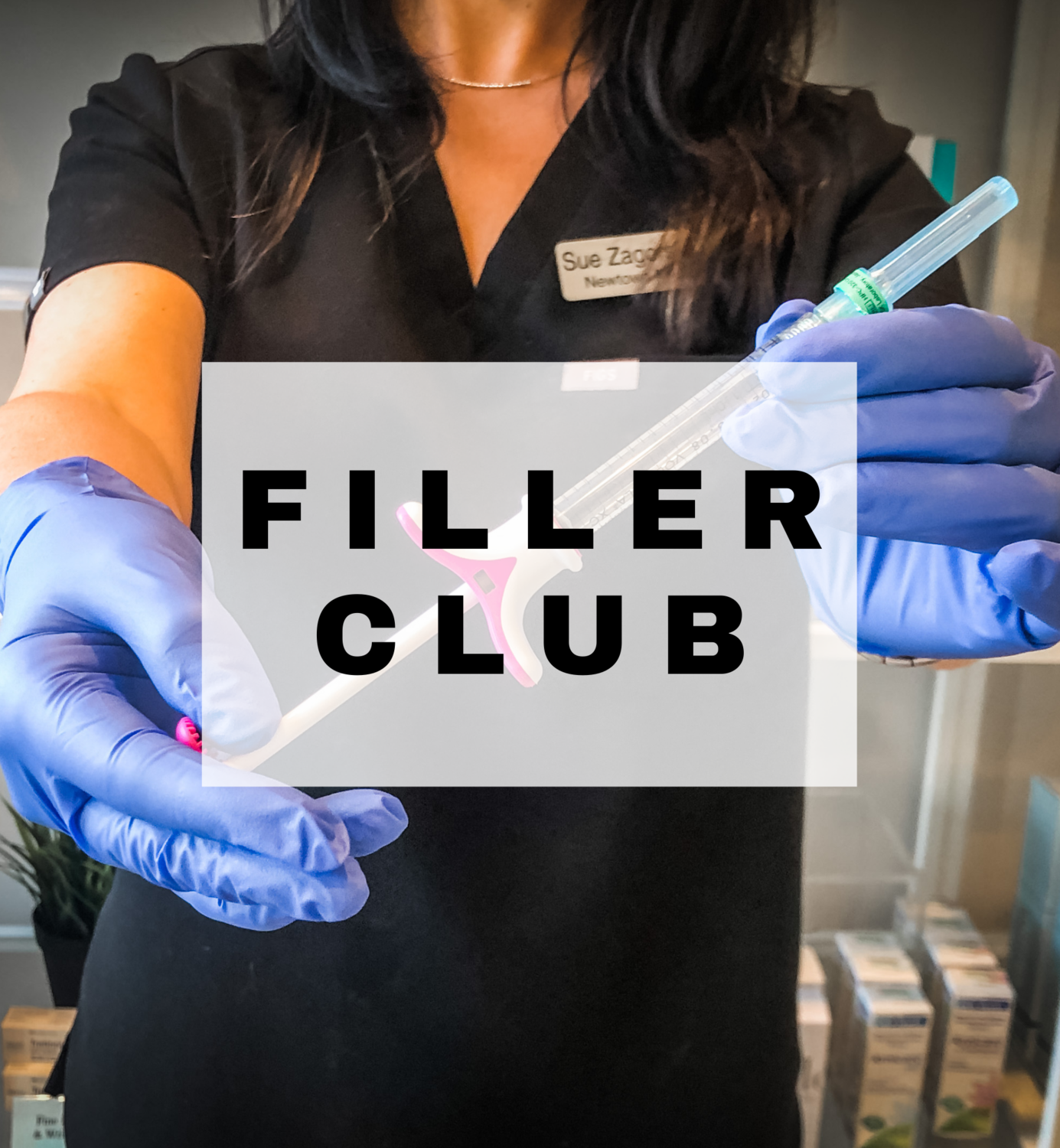 JOIN the Filler Monthly Club
SKU 00031
Product Details
Become a member and start saving up to $200 off you filler treatment.
DIAMOND LEVEL - $48 per month for 1 filler credit

SAPPHIRE LEVEL - $92 per month for 2 filler credits
If you are an EXISTING club member (of any of our club programs), then select "Already a Club Member" so you are not charged the registration fee.
If you are a NEW club member, please select the "New Club Member registration fee" and the 1-time registration fee will be applied.
LAUNCH SPECIAL: Choose between a FREE brow wax or tanning session when you join.
How it works. Every month you will bank "Filler Credits. After 12 credits are banked, you will receive a one-year HA dermal filler of your choice* for no charge at your appointment. You also have the ability to purchase "early credits" to be treated when you need or want to be.

*Up to a $699 value. Ability to upgrade to Juvederm Voluma, the FDA approved two-year filler, at a discounted price. Club only includes HA fillers.
IMPORTANT MEMBERSHIP INFORMATION:
One-time $49 registration fee for new club members.
Payment for first month due at sign up. Alle points cannot be used to pay for club membership.
Credits are banked each month and do not expire.
Credit card required for monthly payment (no cash or care credit) and will be billed the 1st of every month (plus tax).
Membership cancellation. We REQUIRE that cancellations be emailed to us at appts@newtownmedispa.com before the 1st of the month. Minimum of a 3-month commitment REQUIRED.
Membership cannot be transferred, put "ON HOLD", or refunded.
Please note that our appointment Cancellation and No Show policy applies to this membership.
HA fillers only.
Save this product for later