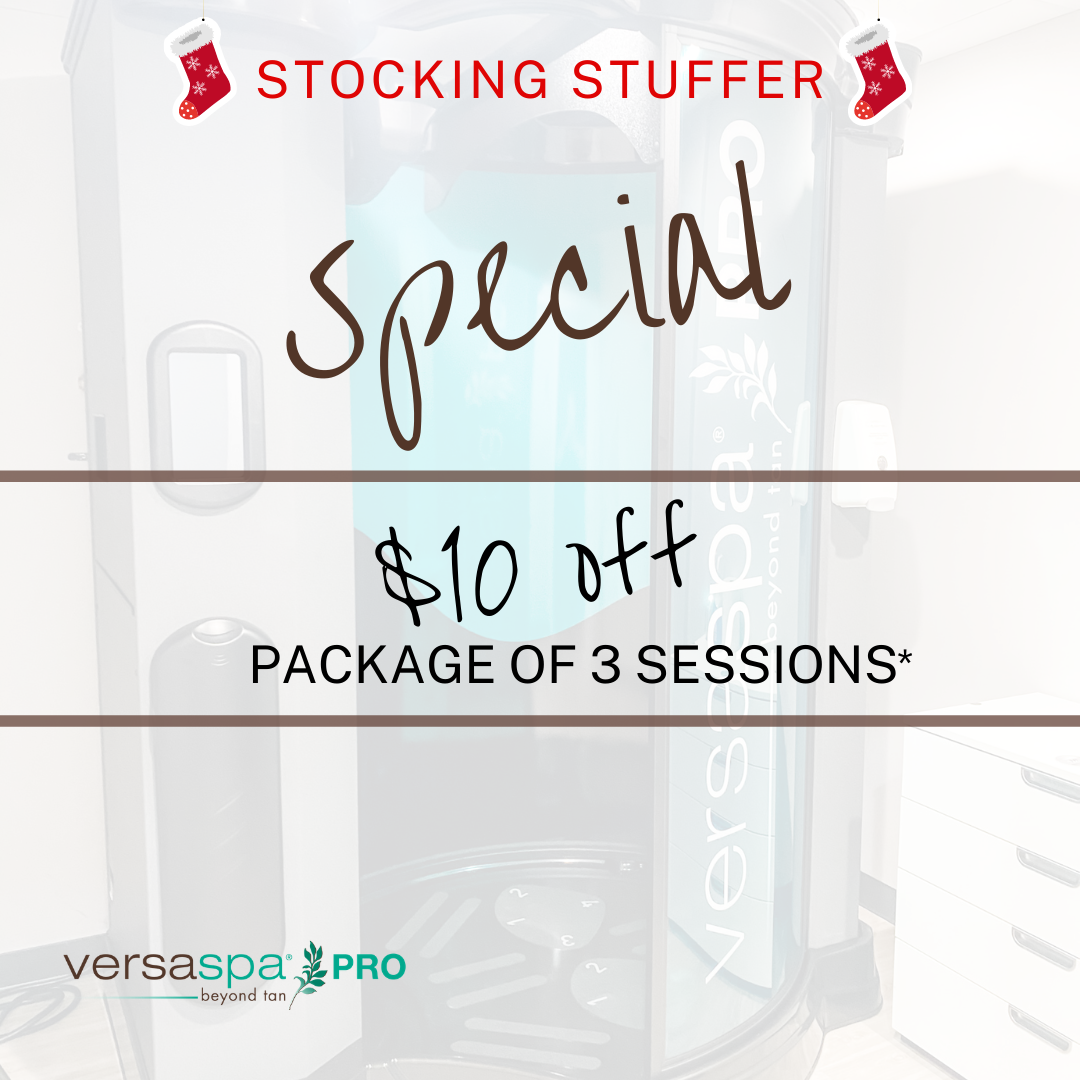 Versaspa Tanning Packages - $10 OFF!
SKU TanLaunchPkg
Product Details
THE PERFECT STOCKING STUFFER.
Get your New Year Glow on with our NEW Versapsa Tanning service and take advantage of our limited-time LAUNCH pricing.
We are excited to announce that we are now offering the BEST in tanning. The VersaSpa® PRO Spray Tan System provides a premium in-salon spray tanning experience with 3 spray nozzles for even, full-body coverage.
Get $10 off any package of three tanning sessions:
Basic - Goes on clear while a long lasting, natural extended tan develops over the next 4-8 hours. Regular price - $90 for a package of 3 sessions
Deluxe - Basic tan PLUS the perfector spray, moisturizer, and sun-kissed glow upgrades. Regular price - $109 for a package of 3 sessions
Appointments are now available beginning December 28th.
GIVING AS A GIFT? Just print the image, fill in the blanks (the FROM must be the name of who purchased it), and stick in a card.
*Limit one per person. Limit to one level. Cannot be combined with any other tanning specials.
Save this product for later